Worry or Thumb stones are excellent for helping you concentrate while problem solving or meditating. They can be surprising relaxing and depending on your choice of crystal type can have other benefits as well.
A nice large thumbstone. The indentation is purpose dewsigned to hold in the hand and rub during times of extreme stress. Aventurine - Believed to enhance creativity and amplify leadership qualities and bring prosperity. It promotes compassion and encourages empathy and perseverance. Encourages a feeling of contentment and well being.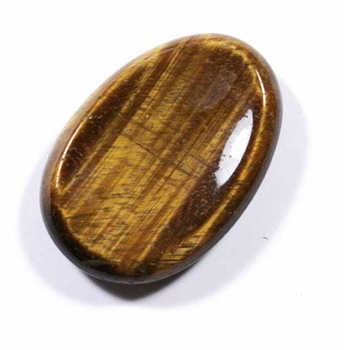 Higly polished Tiger eye, shaped with an indentation for rubbing with the thumb - great for stress relief and meditation.