The word "voodoo" is derived from the West African word "vodun," meaning spirit. It is not the dark, violent religion, practicing bizzare rituals, painted by Hollywood (which incidentally is where the common name Voodoo came from rather than the more correct Vodun). Vodun has been practiced in one form or another in Africa for millenia and indeed has probably been around since the beginning of human civilization. Within vodun teachings there are no accidents - practitioners believe that nothing has a life of its own but rather is intertwined with and interdependent on everything else. Vodun recognises various dieties or Loas, and ancestors play a fundamental part of the traditions being now a part of the world of the spirits, of the Loas. We have all probably heard of Voodoo dolls and many would view these as evil creations but in fact these dolls are used for many purposes (to attract love, keep someone faithful etc. People do evil, not dolls).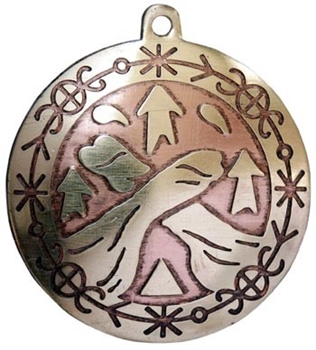 £7.55 incl tax
£10.79 incl tax
This is a very strong charm for encouraging fertility and can be used by either a man or woman. The Voodoo Fertility Charm is extremely effective when kept under the pillow during lovemaking. Loa Damballah has the natural power, energy and force to create lightening and Voodoo practitioners use this Loa's potency to help conceive.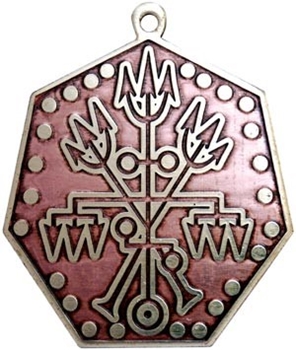 £7.55 incl tax
£10.79 incl tax
This calming Voodoo Charm invites you into a healing sanctuary. When you feel a gust of strong wind or notice a beautiful butterfly, be sure that your prayers are being answered. Dedicated to Loa Loco.
£7.55 incl tax
£10.79 incl tax
This Voodoo Charm is carried by Voodoo doctors to acheive high power during ceremonies. Carry it you to achieve great heights of magickal energy.