Smudge sticks can be used for fragrancing (some people just like the aroma), however, they are more often used in ritual work for a variety cleansing and purifying purposes.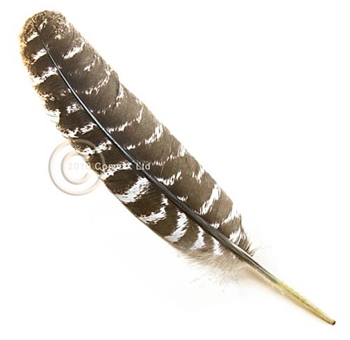 £1.90 excl tax
£2.71 excl tax
From the wild bronze turkey, these white and brown striped feathers are perfect for your smudging ritual, allowing you to sweep the smoke of your Sage or Sweet grass in a more traditional way. Sharpen the quill and put it to use as the perfect writing utensil for your spells involving ink and parchment. Barred wing feather is approx 30-32cm long.
£3.65 excl tax
£5.21 excl tax
'Smudging' is the term used for the burning of herbs for cleansing purposes. These herbs are sacred to the Native Americans and these smudge sticks are imported from New Mexico.