These kits have been specifically designed to celebrate a specific festival or event and in most cases are provided with a detailed set of instructions and an appropriate ritual.

NB: They are of course seasonal so will be out of stock a lot of the time, However, we always make sure they are available in plenty of time for the festival and they are kept on sale until a couple of days before the celebrations are due to take place. If you want a kit which is out of stock, just let us know.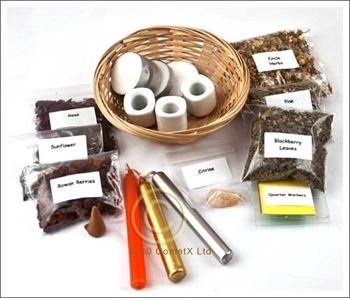 £7.69 incl tax
£10.99 incl tax
Mabon is the Autumn Equinox, when fleetingly day and night are equal. It marks the start of the Sun God's journey to the underworld. This pack is based on preserving his Solar energy to see us through the long winter months. Kit contains a full ritual with suggested Altar lay-out and all the ingredients and equipment you will need to complete it. See 'more details' for a list of the contents.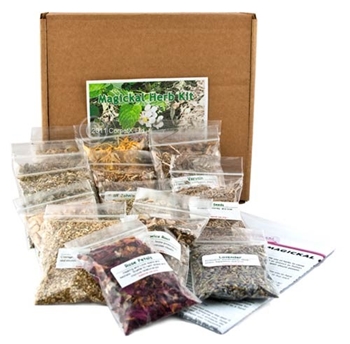 £5.99 incl tax
£8.56 incl tax
'Herb Magic (as defined by Scott Cunningham) is the use of herbs to cause needed changes. The plants contain energies - each as distinct as human faces. For maximum effects the herbs chosen for a spell should possess vibrations that match your need'. We have put together a 'Kitchen Witch' herb kit to allow you to have a variety of magical herbs at your fingertips without the need to buy each in large quantities. Included are 14 of the most versatile herbs.....