Polished chunks of natural crsytal pendants, fitted with cotton thong a lovely way to keep your crystals close to the skin and benefit from the properties of the individual gemstones. Ready to just unwrap and wear.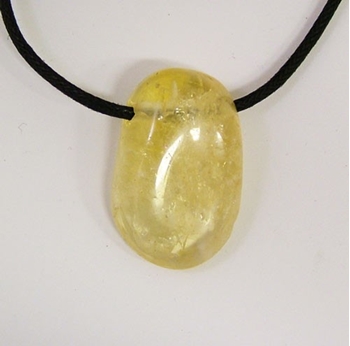 Citrine is a lovely sunny crystal that lifts the spirits, also known as the 'Merchant Stone', it is a lovely crystal for wearing when you want to improve business. A lovely, natural pendant.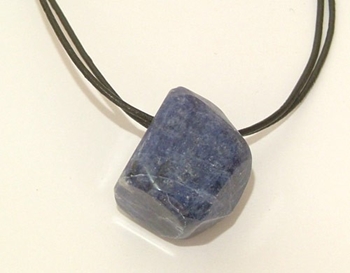 Sodalite is a wonderful stone for healing rifts in relationships, for promotiing clear thought and helping out will difficult decision making. This is a good size chunk of polished sodalite fitted with cotton thong.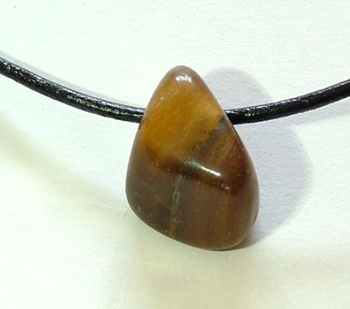 Tigers Eye: Offers pain relief, bleieved to assist the healing of broken bones, soothes inner conflict and gathers scattered thoughts. Relieves symptoms of depression and lifts dark moods. Large pieces of polished Tigers eye, drilled to take 2mm Cotton thong.