An athame is a magical knife reserved for ritual and ceremonial work. The Boline (Traditionally white handled) is the working knife and swords are often used for outdoor rituals where more space is available. They play a very important role within Wicca and other Pagan traditions. NOTE: YOU MUST BE OVER 18 TO PURCHASE BLADED ITEMS FROM THIS SITE.
£12.54 excl tax
£17.91 excl tax
A nice Athame with a Medieval look. The Athame has a traditional double edged blade, metal pommel and hilt, and a smooth black, rigid plastic handle.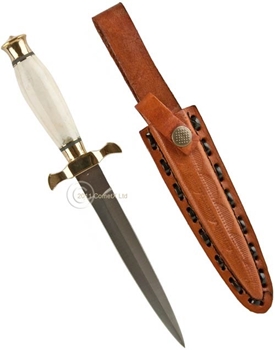 £14.58 excl tax
£20.83 excl tax
Unlike the Athame, the boline is a working knife, used for gathering herbs, cutting wood, carving symbols, cutting cords etc.